Looking at our track record, we are pretty good at winning. Our Clash Royale player SenpaiRekt is the current back to back to back to back Swisscom Hero League Champion. Strikereaper won the Swisscom Hero League in Hearthstone two times in a row and our Super Smash Bros. Athlete Destany is Switzerland's Number 1 in the overall ranking and has won more tournaments than we can even count. Let's just add the banger reverse sweep win at Swiss Nationals in Rainbow 6: Siege and the upset win of Stardust at Dreamhack Summer 2013 for good measure. Just to name a few of our most memorable victories. Overall, the past years' glimmer with the shine of trophies. Right now, however, we are taking another step towards an even brighter future.
We are convinced that peak performance is built on a foundation of health and wellbeing, which is why we are bringing on experts to ensure that our players receive the best care possible. With mYindset, we are launching an extensive initiative for the health and wellbeing of our athletes in and around the game.
–
What is mYindset?
–
We strive to build an overarching support structure for the health and wellbeing of our athletes. The team behind mYindset will be able to provide our athletes with coaching in various aspects.
Ideally, new teams and players have a chat with mYindset to establish their goals and needs and how they can be supported optimally. All athletes and teams at mYinsanity will be able to profit from individual or team sessions either regularly or in special preparation for a tournament. Additionally, mYindset will also organize workshops and athlete days throughout the year.
Furthermore, mYindset will be producing content that will be accessible to everyone. Whether that's articles, videos or something completely different, you can certainly learn a thing or two.
–
Meet the team
–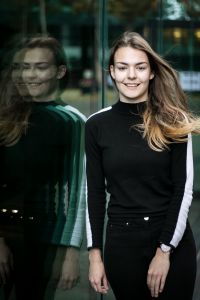 Nina "Silverborn" Zweifel
Head of Player Development
Nina first started coaching in 2018 following a miracle reverse sweep in the SESL Spring Season Finals in League of Legends. After successfully completing her bachelor's degree, Nina is currently pursuing a master's degree in Psychology at the University of Zurich.
"I'm incredibly excited and proud to finally announce mYindset. For over two and a half years, I have done my best to support and coach our Athletes through life and sports career and I am grateful for the trust I have been given so far.
In my first ever interview I said that the wellbeing of our athletes is my utmost priority and I have pushed that notion ever since. Developing, planning and now executing mYindset, for me, is a project that is close to heart and it could not have happened without the unyielding support of mYinsanity, our Athletes and notably the new members of mYindset. Thank you!"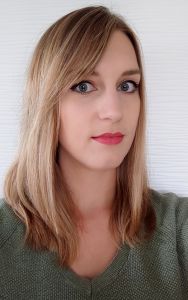 Céline "JessyBlack" Matter
Nutritionist
Céline came into esports when she first played Hearthstone in the SESL in early 2018. At the same time, since completing her bachelor's degree in nutrition and dietetics, she has been working as a nutritionist specialized in sports nutrition.
"Optimal nutrition helps to improve mental and physical performance: two components that are essential for game performance. To be mentally fit, the diet must be right, too. Nutrition is not only incremental in supplying our body with sufficient energy, but also in supporting our immune system and our gut, which is also called our "second brain". The quality of our sleep, our ability to concentrate and our mental health can also be positively influenced by a healthy diet. It is often underestimated what a tremendous influence nutrition can have on our wellbeing. Of course, nutrition alone does not determine how well we perform. Nervousness, poor sleep or an unfit body can also influence performance. Accordingly, all these factors should be optimized.
With mYindset, we provide the basis for comprehensive support of athletes in all these aspects. I am incredibly happy to be a part of this project, as I am convinced that this approach is extremely rewarding. By working closely together as a team, we can look at difficulties from different perspectives and find a solution for the athlete that includes all facets determining performance. In addition, we can learn from each other and grow with each other by sharing our experiences."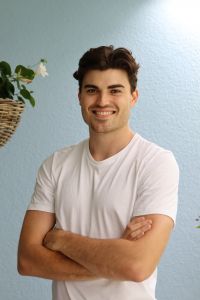 Kyle Varley
Mental Coach
Kyle is a mental coach for different athletes on the highest level in a variety of sports including football, unihockey and more. He is a certified mental coach (CAS Psychological and Mental Training in Sports ZHAW) and is currently pursuing a master's degree in Psychology at the University of Zurich.
"As an avid fan of different types of sports and as a person who loves getting the best out of people, becoming a mental coach in sports has always been my destiny. I always set myself the highest standards and goals. One such goal is to work with some of the best athletes and to make them even better. The project mYindset will allow me to do just that in one of the most exciting areas of the sporting landscape, esports. The more mental aspects a sport has, the more interesting it becomes to me and esports is primarily mental.
Seeing as esports is still in its infancy here in Switzerland I want to be part of its revolution, its strive for professionalism. In my opinion, one of the first steps to take is the proper support of the athletes and this will be my utmost goal. If there is anyone who has laid the groundwork for such professionalism in Switzerland it is mYinsanity and that is why I cannot wait to get to work with you guys!"
For updates about our teams visit us at Twitter, Facebook or Instagram.