The first phase of the Swisscom Hero League came to an end this week. Our Counter-Strike: Global Offensive team, as well as our Clash Royale player Senpai Rekt, were able to qualify themselves for the playoffs. On Friday our League of Legends line-up also managed to stake out a place for themselves in the league.
–
Counter-Strike: Global Offensive
–
Our team finished the group phase with a strong 3rd place. It was full of suspension up until the last game! All in all, we can say that we are very satisfied with the result: only once, our boys lost a match 0-2, all other matches ended in a draw or with a 2-0 win.
Team captain Shane "LyNeX" Emmett also shares this opinion:
"We did get through the group phase well in my opinion. We surely could have lost one or two maps less, but all in all, everything went well. In the short time that we've played together, we have made big improvements and are therefore happy with our performance. The focus is now set on the playoffs, for which we will prepare ourselves intensively."
The next game of the team will take place on the 15th of April against PriFu. Mark it in your calendars and join us live!
–
Clash Royale
–
Our four-time champion Karan "Senpai Rekt" Rastogi is able to look back on a successful first phase as well. He conquered most games with glory. Only against the two players Zolag and Jesus from Lausanne-Sport E-Sports did he have to accept defeat. Nevertheless, he managed to occupy a convincing 3rd place in the ranking.
Senpai has a clear goal in mind:
"The group stage did go well in my opinion but both of the Lausanne players managed to beat me. I'm now preparing for the quarterfinal against Toyboy so that I can get my revenge against the Lausanne Plebs! ;)"
Next up is the quarterfinal, which will be held on the 12th of April. Come join us!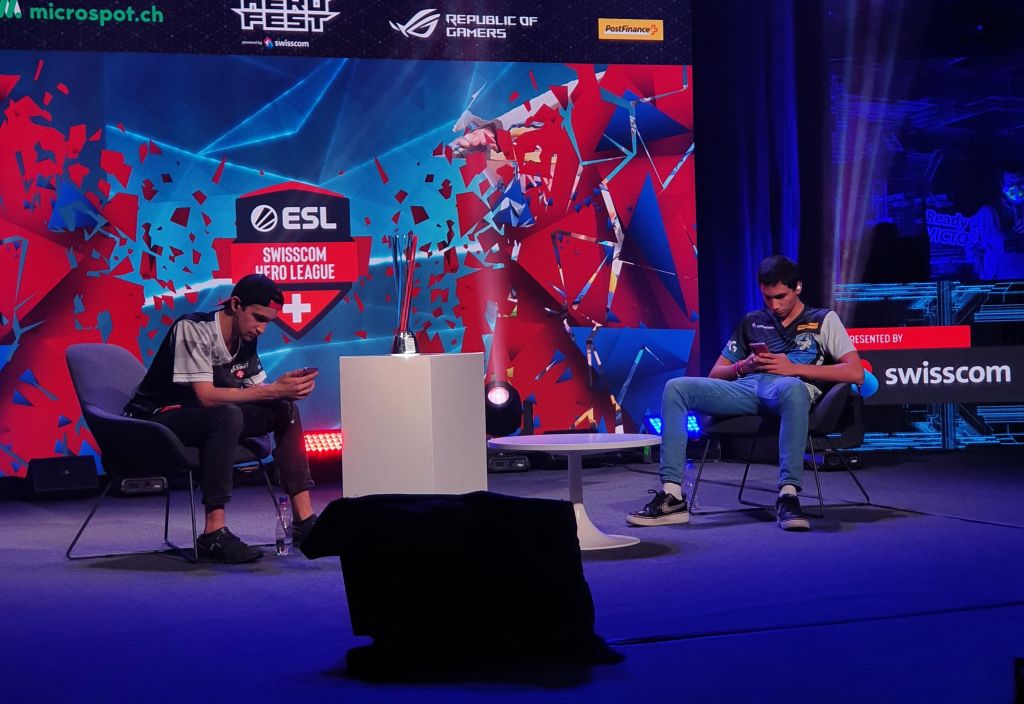 –
League of Legends
–
Specifically rallied for the Swisscom Hero League, our Swiss League of Legends team stepped up extremely fast. They finished the first qualifier with ease and came out on top as unbeatable scoreboard leaders. Next is the group phase, which will take place from the 17th to the 22nd of April. Who their opponents will be is as of this moment not yet clear, however, we will keep you updated on Twitter.
We wish all of our players good luck for the upcoming games! You can do it! For updates about our teams make sure to follow us on Twitter, Facebook and Instagram.