written by Julia Ruprecht
The Hero League has already begun and the expectations for mYinsanity are high! In the last season our Clash Royale player "Senpai Rekt" and our Hearthstone player "StrikeReaper" were able to bring a trophy home.
–
Clash Royale
–
Winning does not mean he gets to relax now for "Senpai Rekt" – quite the opposite:
"In the beginning of the last season I was placed last and barely made it to the next round. This time I want to avoid that at all costs and will train a lot!"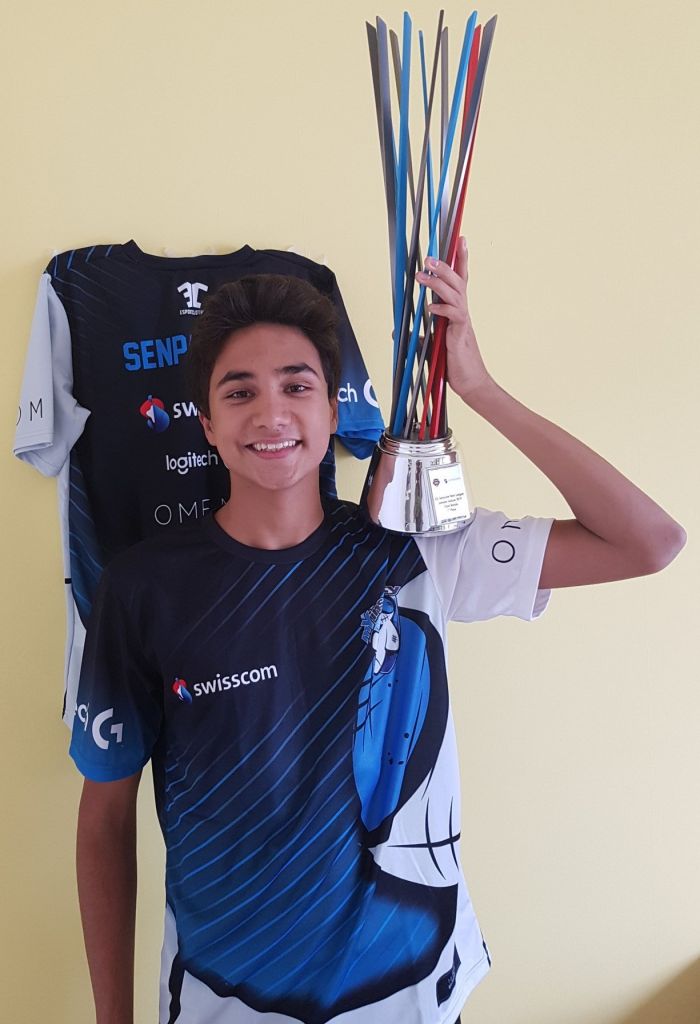 –
Hearthstone
–
Our Hearthstone players "Mentalist" and "StrikeReaper" have the exact same wish for their dream finale: They want to compete against each other! "Mentalist" was not satisfied with his performance in the last season and shared his thoughts about how to go about this in the new one:
"I will try to be unpredictable with new strategies. This season's format "Conquest/Shield" is one I really like."
Will the dream finale of mYinsanity vs mYinsanity come true? We are excited to see!
–
CS:GO
–
This season we will be able to compete with a CS:GO team which has already left its mark in the swiss scene. According to player "HeyPynello" the team is confident and excited for the Hero League.
"Our expectation is to make it to the playoffs – which is a very realistic prediction. I cannot tell what will happen then, as the results strongly depend on the team's form at that moment."
Talking about the biggest opponent on their way to reach their goal, "HeyPynello" says:
"If I had to choose one I'd say Red Instinct, as the matches against them were always very close."
But the opponent he wishes to face in the finals is epikk:
"We would love to face off against epikk in the finals, as we often play Pugs against them and therefore know them outside of competitions."
–
League of Legends
–
Last but not least: Our League of Legends team with high tier players caught a lot of attention for this season. The most difficult matches would be the ones against SILENTGAMING and Postfinance Helix says Midlaner "Lagily". He's hoping to achieve second place or higher. Postfinance Helix will be a difficult opponent to beat, team Manager "Beasttg" shows confidence nevertheless:
"With a lot of training and the support of a coach we'd be able to get within our first trophy's reach."
Replying to the question of how their win condition looks like, he says:
"We have to have the better draft, a better team composition."
With an outlook this promising we are excited to follow the Hero League. If you want to do so as well keep an eye out for our socials. We wish all teams and players an awesome season and just the best of luck!++